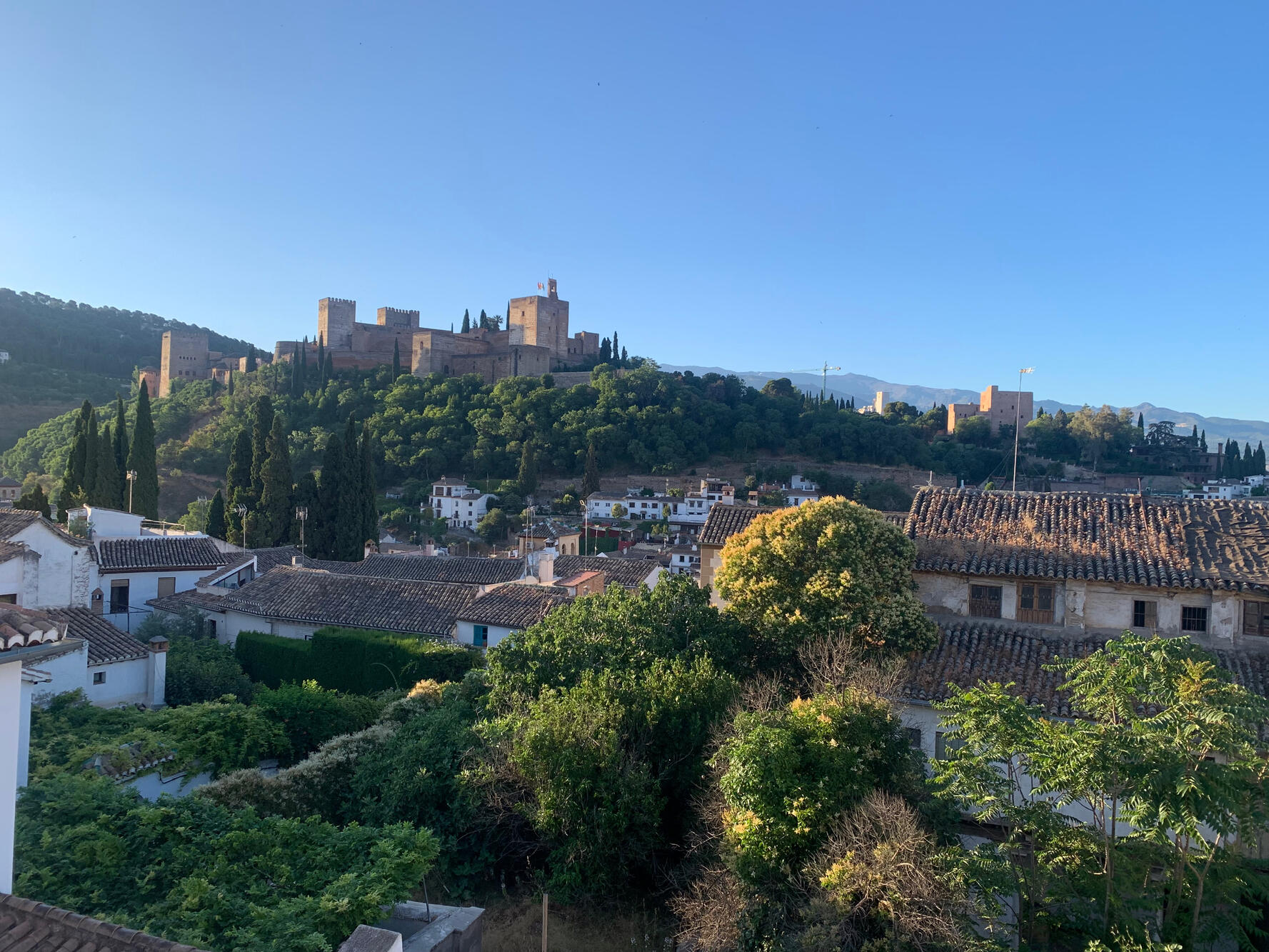 Christopher Dines
Christopher Dines is a British-Irish author and former house DJ/music producer. He has published eight books on mindfulness, addiction recovery and self-care. Dines is currently writing his debut novel. Details to follow shortly.
© Christopher Dines. All rights reserved 2023. Headshot by Emma Bailey. England, UK.
Books
Christopher Dines has profound experience of recovery and personal growth; he struggled with drug addiction for most of his young adult life, and came into recovery in 2004, after a career as a music producer and well-known electronic house DJ. In this book, he shares insights, epiphanies and practical strategies for anyone struggling with their wellbeing, but most particularly those in recovery from addiction, those in toxic relationships or those with destructive lifestyles and behaviours. Covering such resonant themes as feelings of unworthiness, the need for gentle compassion and the power of authentic relationships, this book offers an abundance of exercises to unlock a deeper understanding, and nearly 200 questions to enable a true self-appraisal. This is self-care at its most profound, resonant and visceral level - as more than just a regular yoga habit, Super Self Care offers a chance to rewrite the script that ties us to co-dependency, addictive behaviours and shame. The foreword is by Kelly McNelis, author of Your Messy Brilliance. Published by Sheldon Press (John Murray Learning—Hachette) in 2020. Formats: paperback and e-book.
Super Self-Care (Hachette UK) has been translated into Vietnamese. Published in December 2021 by Vietnam AZ Communication & Culture Co. Hardback edition.
Healing from addiction can be an intensely painful process as decades of frozen grief are unpacked. This book is written to help recovering addicts to work through old wounds including bereavement, abandonment, betrayal, and abuse. It uses effective mindfulness practices to complement long term recovery and to help process sometimes-overwhelming feelings. Mindfulness is also recognized as a powerful tool in relapse prevention. Interspersed with personal reflections from the author's own experience, and stories from those with similar experience, this book balances insight and support with practical strategies and mindfulness tools. Covering everything those recovering from addiction might need to know, including the need to grieve, coping with depression and shame, and spiritual wellbeing, it also offers a number of guided meditations as well as a variety of different exercises. For those building emotional wellbeing and peace in recovery, "Drug Addiction Recovery: The Mindful Way" offers healing ways to enhance self-respect, and points the path to serenity. The foreword is by Rudolph E. Tanzi, PhD—Professor of Neurology, Harvard Medical School. Published by Sheldon Press (Hachette) in 2019. Formats: paperback and e-book.
The Kindness Habit is a warm, compassionate and open dialogue between Christopher Dines, Dr Barbara Mariposa and an anonymous fellow traveller on the road to recovery. The authors share their experience of letting go of "false friends" (addictive behaviours) and their understanding of the healing process as it applies to all of us. This space of acceptance, kindness and authenticity makes it possible for their new-found friend to start speaking from the heart about their own situation, thereby catalysing their own healing journey. As so many people experience shame, self-blame, and secrecy around their and others' addictions, the book is written with the intention to make it safer for all of us in psychological pain to speak up and seek help. Rather than finding fault with and blaming the individual, the book aims to put addictions in the wider context of the human condition. Mental illness is at an all-time high, and addictive behaviours are but one manifestation of deeper unrest within societies. The authors invite readers far and wide, whether touched by addictions personally or not, to engage in the conversation and find their truth, and hopefully some refuge. The foreword is by the late John Bradshaw. Published by Riverbank Books in 2016. Paperback and e-book. Formats: paperback and e-book.
Mindfulness Burnout Prevention (MBP) is a practical 8-week course specifically designed to assist professionals to reduce stress and anxiety in the workplace and to prevent burnout. The incredible benefits of practising and applying mindfulness techniques in the workplace are being increasingly recognised by human resource professionals, as well as the medical profession as the stresses of competing in today's global economy take their toll on the mental health and emotional well-being of many otherwise talented and enthusiastic individuals in the workplace. Learning to practise mindfulness greatly enhances an employee or manager's ability to manifest emotional intelligence and equanimity under pressure and to display calmness, empathy and adaptability when communicating with others, whether it be with co-workers, clients or the board of directors. Learning to apply mindfulness on a daily basis will significantly encourage a positive, creative and enthusiastic attitude at all levels in companies large and small. Some of the exercises are to be applied outside of the workplace (home study) to enhance the 8-week course and gain maximum value. If you give 100% in your efforts towards this course, your mental and emotional well-being will improve, as will your capacity to respond to life in a calm and mindful manner. Once the practice has become habitual, it will be easier to make mindful living second nature in the workplace or in any other area of our lives. Naturally, this course has included guided meditation MP3s for you to listen to upon awakening. The foreword is by Dr. Barbara Mariposa. Published by La Petite Fleur Publishing in 2015. Formats: paperback and e-book.
It is natural for human beings to wish for peace of mind and well-being. However, this universal desire has been extremely difficult for most of us to realize due to our fears, worries, negative thoughts and the need to try to control others. In his new book, "Mindfulness Meditation: Bringing Mindfulness into Everyday Life", Christopher Dines, guides you to access the deep and profound inner peace which already lies within your consciousness, whilst helping you to practise all aspects of mindfulness throughout your day. As you digest this book, you will find that the realizations will point you towards the present moment, opening your heart to reverence, love, compassion and joy. Published by La Petite Fleur Publishing in 2014. Formats: paperback, e-book and audiobook.
Manifest Your Bliss is a timeless spiritual guide to help you uncover your infinite dimension of inner peace, ecstasy and inspiration so that you can bring this healing energy into the world. Once we let go of neediness, desperation, manipulation and co-dependent patterns, we leave ourselves open for serenity, divine love and deep tranquillity to guide our perception of reality. This book will remind you of compassion for yourself and others and help you to appreciate the nowness of consciousness. The foreword is by Harold W. Becker. Published by La Petite Fleur Publishing in 2013. Formats: paperback and e-book.
The Mystery of Belief: How to Manifest Your Dreams, written by Christopher Dines, is a masterly book uncovering the great secret to any form of success: belief. Throughout human history, the wisest teachers and philosophers have all agreed that belief is the foundation to create and manifest your dreams. Over the last one hundred years, scientists have confirmed what the great spiritual teachers taught us over two thousand years ago: "believe and it shall be done unto you". The Mystery of Belief is full of wisdom and practical tools to help you create a deep belief within yourself from scratch, regardless of age, race, colour, creed, religion or nationality. This book is universal and can bring a positive and happy change in your life. The foreword is by Nanice Ellis. Published by La Petite Fleur Publishing in 2013. Formats: paperback and e-book.
A Ticket to Prosperity will guide you to inner harmony with the principles of abundance by planting healthy seeds in the subconscious mind, mastering the art of sowing & reaping and through tapping into the imagination whilst learning the huge benefits of meditation. All human beings have vast abundance deep within their consciousness. The rich spiritual lessons in this book will help you to bring this into your external world. The foreword is by Susan Bagyura. Published by La Petite Fleur Publishing in 2013. Formats: paperback and e-book.
© Christopher Dines. All rights reserved 2023. England, UK.
Testimonials
"To whom it may concern:Christopher Dines has used his own life as a laboratory for learning and teaching. He has demonstrated extraordinary courage in overcoming challenges which he shares with his readers and listeners as a means of joining them in their own. His kind and soothing voice, combined with excellent examples of ideas to help calm the mind and body, practice self-care and move through obstacles, is inspiring. I recommend his book Super Self-Care without reservation."
— Eileen Rockefeller, author, venture philanthropist, USA"In Drug Addiction Recovery, Christopher Dines elegantly teaches us a process for healing from paralysing grief, addiction and emotional wounds using a mindfulness-based approach."
— Rudolph E. Tanzi PhD. Professor of Neurology, Harvard Medical School, and multiple New York Times bestseller, USA"The Kindness Habit is the fruit of two very kind and courageous people. Reading it is therapeutic; I welcome this book with open arms and gratitude. I have been lecturing on and writing about "addictiveness" as the root of any addiction for many years. Now I have a book to recommend that illuminates the meaning and dynamics of "addictiveness". Christopher Dines and Dr Barbara Mariposa reframe the whole concept of addictions in a positive way, seeing them as false friends."
— John Bradshaw, Three times #1 New York Times bestseller and Senior Fellow at The Meadows Treatment Center, USA"Christopher Dines' experiences and insight are shared in his book, Drug Addiction Recovery for us all to learn from."
— Peter Kyle, MP for Hove & Portslade, England"I have no hesitation in recommending The Kindness Habit to anyone seeking greater mental peace, both for themselves and others. In this inspiring book, the authors demonstrate how, through the practise of mindfulness and self-kindness, we can improve our mental and emotional wellbeing, and consequently be of greater service to others."
— Richard Bacon, MP for South Norfolk, England"Christopher Dines is a courageous man. He is diving right into the heart of the silent epidemic of the 21st Century: burnout. He has written a book, Mindfulness Burnout Prevention (MBP) that faces the problem head on, while most people who are being affected by it are trying to ignore it. So, he is both identifying and naming the problem, bringing it out into the open and providing solutions."
— Dr Barbara Mariposa, author, wellness pioneer and medical doctor, England"Mindfulness Burnout Prevention (MBP) is a well-structured and researched book that leads the reader through a simple, yet deeply important programme of change in a methodical and inspiring way. In particular I liked the references to ancient wisdom to underpin the entire book. For anyone who needs to change the way they engage with their work and life (and the stress it causes them) this is the way to do it – follow the programme in this book!"
— Michael J. McEvoy, Hollywood's Emmy award-winning screen composer and multi-instrumentalist, England"Christopher Dines lives, writes, and speaks with a devotion to your very best life. In his prose, you will find the very wells of inspiration – finding your drive to your higher purpose."
— Michael Cogdill, Emmy award-winning television journalist and author of She Rain, USA"I found Christopher's teachings in his book, A Ticket to Prosperity, a most enlightening and interesting experience, for someone who believes very much in the reap what you sow, and the laws of the universe. There are many things in this book that after reading I was prompted to practise with more enthusiasm with the knowledge that my thoughts can become a reality for me."
— Richard Cole, former tour manager for Led Zeppelin and The Who, England"Christopher Dines' book, Super Self-Care provides important spiritual tools, which will assist you to create a more fulfilling and authentic life."
—Christine Handy, motivational speaker and best selling author of Walk Beside Me, USA"There's nothing crass about Christopher's invitation to prosperity because, to him, prosperity encompasses far more than achieving financial and material success. For him, to be prosperous is to live generously and therefore to be fulfilled so that one might be generous."
— Professor Terry Grundy, University of Cincinnati, USA"The teaching for the Mindfulness Burnout Prevention lecture was for social work students about to embark on their final placement – many will be in the field of social work next year. Burnout in social work is extreme and social work students often ask how to support themselves but also in relation to how to 'actually practice' what the text books suggest. The session was therefore essential in providing academically evidenced research and practice tools. The session was very well received by students who disclosed some deep honest emotions. Students participated well in the academic aspects of the teachings and thoroughly enjoyed the practical experience. Student discussed in their feedback….. 'that being able to actually practice in the session has provided them with a direct link to the information being delivered but also with 'real world' tools to practice mindfulness while on placement'. The session enabled proactive participation of all students in the session – this created deeper learning as opposed to surface learning: a key objective in HEI."
— Tonimarie Benaton, Senior Lecturer BA (Hons) Applied Social Work School of Applied Health and Social Care University of Derby, England"In Manifest Your Bliss, Christopher sets out a framework of awareness that builds a core foundation from which each of us can create according to our heart's innermost desires."
— Harold W. Becker, author and founder of the Love Foundation, USA"Coming from a scientific and clinical background, Christopher's spiritual aspects of mindfulness are both in tune and go beyond the secular application. I highly recommend Christopher's book, Mindfulness Meditation: Bringing Mindfulness into Everyday Life, to anyone wanting to deepen their meditation practise and to develop a more fulfilled life."
— Mark Hambrook, clinician, teacher of mindfulness based approach & psychotherapist, England
© Christopher Dines. All rights reserved 2023. England, UK.
© Christopher Dines. All rights reserved 2023. England, UK.
© Christopher Dines. All rights reserved 2023. England, UK.
© Christopher Dines. All rights reserved 2023. England, UK.